Training Courses
Professional Hypnotherapy Training course Self-Hypnosis course Foundation Course in Hypnotherapy
Training for your own personal development or training for a new career or even to help with your current one, is a commitment ..and with excellent rewards on completion. Click the links above for more information and below is a brief explanation of each.

If you are looking for an introduction to hypnosis and how to use it to enhance your life, then the self-hypnosis course is probably the best thing for you. It is not too much of a commitment and will aim to encourage you to experience real relaxation and be able to instantly achieve that state at any desired time. You will learn how to use positive suggestion techniques for your own benefit and thus enhance your life and give yourself more options. These courses run one evening a week for 6 weeks.
If you are already familiar with hypnosis and respect its potential then the practitioner course could be what you are looking for. This is a comprehensive course that runs over a weekend for 12 months. You will learn hypnotherapeutic techniques to use professionally. The most important aspect of the course is that over the period of time you are coming you will begin to develop a greater insight and understanding of yourself and others. You will begin to see why some people 'push your buttons' yet don't seem to impact on your friends. You will, through insight, develop a confident communication style where once you may have felt intimadated or struggled. After all to help others you first need to experience for yourself, what it is that they are hoping to achieve. On successful completion of this course you will not only be qualified as a professional hypnotherapist, you will also feel like a professional hypnotherapist.

Hypnotherapy Practitioner Diploma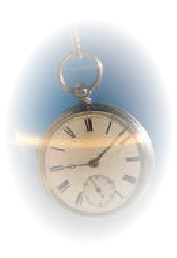 Click this link to request a copy of the course curriculum. Don't forget to check your email to confirm the request.
Once we get your request we will also send you a PDF of the curriculum and an application form to join the next course.
This course could change your life forever and you may never look at things in the same way ever again. You will find new insights and understandings. While helping yourself you could also be helping others.

Next course starting April 2013 (runs 3rd weekend of each month for 12 months)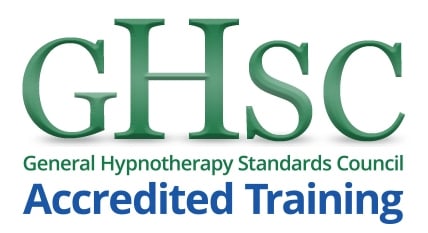 ---
Self Hypnosis

Manage your stress ~ Increase confidence ~ Feel happy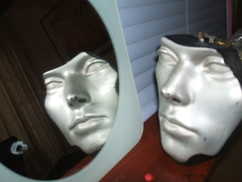 Learning Self-Hypnosis is just the beginning of an entirely new way of life.

The aim of this course is to help you to have better skills to promote:
Real relaxation*

Enjoy better quality sleep

Manage your stress


Improve your confidence & self-esteem

Be a better public speaker

Improve your memory

Enhance your performance at work and sports

Become healthier and fitter

Learn faster and pass exams

Enjoy pregnancy and wonderfully natural childbirth (women only of course!)

Enjoy your life and get the most from it

Relax and be calm
Sign up now
Or telephone 0161 764 1440 and pay by phone - we accept most debit and credit cards

What is self-hypnosis?
You do it yourself naturally twice a day at least - just before you go to sleep and just after you have woken up. At its deepest it is that inbetween state, where you not quite in reality but you not out of it either. Its similar to day dreaming.

In that state you conscious rationalising mind is less intrusive and controlling than normal and you are more able to make contact with and influence your sub conscious.

The Self-Hypnosis course teaches you to relax into these same natural states deliberately, when you choose to and with awareness. Its almost like creating your own dreams for positve effect.
Expect this course to be packed with activities to help you develop a deep understanding of self-hypnosis so that with practice it can become almost second nature to you.

The course will be experiential and so partially guided by the group needs and it is planned that most of the following will be covered:

Understanding exactly what therapeutic relaxation is.
Relaxation at will.

methods of self-hypnosis


Power napping for increased concentration and revitalisation.

Constructing a positive affirmation

Working with positive intent

Analysing the problem and chunking it down to a manageable size


Working with dreams

Creating dreams

Journeying
During the sessions you will be experiencing hypnosis and relaxation many times and will be lying on the ground. We have mats, blankets and cushions but you are welcome to bring something of your own if you feel it would be more comfortable.
The cost will be £49 for 5 weeks and the course will run from 27th Feb on Wednesday evenings. This will be a small group with between 6 - 12 participants.
Empower yourself and take control of your life NOW!
Sign up on-line or telephone 0161 764 1440 and enrol by phone
Course is taking place at the
Mind & Body Natural Health Centre
52 Bolton Street, Bury BL9 0LL
Every Wednesday evening for 5 weeks from 6.15 - 7.30pm
Starting 26th February 2013
*What do you do to really relax? Are you sure you are actually relaxing or are you simply distracting yourself?
It may seem like a silly question.
The answer many people give me when I ask them "What do you do to relax?" is:
Watch TV
Read a book,
Do crossword puzzles
Exercise at the gym
etc etc etc.
Whilst there is nothing wrong with any of these activities they are not actually relaxing but more distracting. They certainly take your mind off your everyday worries and responsibilities but they don't help you to relax as such.
Relaxation is a skill that many people have never developed. When you do learn this skill it opens up a whole new world of opportunities for you including developing a more intuitive response to your problems.
Some people feel guilty if they just relax and feel that they always need to be busy doing something.
Some people have too many thoughts going on in their mind and are busy distracting themselves from having to think too much. When they relax it's a great opportunity for the thoughts and niggles to surface (some people find that this happens when they are trying to sleep).
If this is you, then a course of self-hypnosis would help you develop this invaluable skill.
Sign up now or telephone 0161 764 1440
What people have said about previous courses:
"Good content, well prepared - I would recommend to a friend."
"I've seen and felt things so pleasant. I enjoyed it all and particularly the understanding relaxing, knowledge and pleasure I gained."
"Lots of practical tips. I enjoyed doing the exercises. Lots of ideas to put to good use - I am looking forward to making the visualisation recording. Would have liked it to go on for longer."
"Great relaxed atmosphere"
"So glad we came on this course"
---
Foundation Course in Hypnotherapy

As the title suggests this course is aimed at giving you a firm fooundation with which to start your professional training course. If hypnosis and psychology are new to you and yet you still have a passion to understand more, then this course will satisfy your curiosity and help you to decide whether hypnotherapy is the right career for you.
Great also for stretching your boundaries and finding out more about yourself.