7 Tell Tales ways to show you're lacking confidence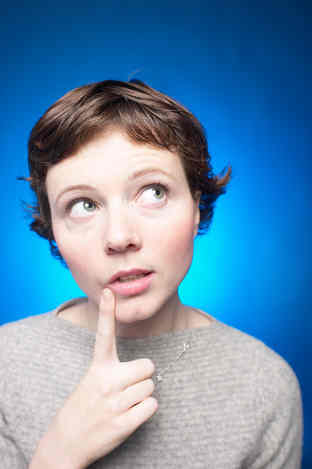 Do you constantly need the opinion of others?
Do you tend to dominate the conversation trying to get reassurance from others that you have done or said the right thing? Do you worry after you have been honest with someone that you might have hurt their feeling? Do you worry about what they will think of you? This often shows that you have a lack of confidences in your decision making or your own reactions.
Confident people don't worry about things that they have no longer any control over. They speak a respectful and tactful truth as far as they can and believe that the honesty will be helpful to the other person.

Do you over justify why you are doing something?
Are you concerned that people will judge you badly if you say something or do something that you think you are entitled to do/say but that is not what they want? Like 'No I can't work late tonight.' gets to be a long explanation of the reasons why you can't work. This often indicates that you have a lack of confidence in yourself and your judgement.
Confident people know that a direct and honest answer given with respect is best . All the excuses and justification make both parties uncomfortable and awkward.

Do you put on a brave face and act happy all the time?

Some people hide behind a false and over the top personailty. That can also include dressing in an extreme way or even wearing big glasses ... anything that take the attention away from the person underneath. this often shows that you have a lack of confidence in yourself and have to hide the real you.
Confident people are comfortable enough with themselves to be themselves and let everyone see the real person.

Are you immediately defensive if anyone challenges or criticises you?
Do you feel the need to make sure that everyone likes and understands you. Do you jump to your own defense in the face of even minor criticism or questions. Do you act aggressively and make excuses to defend yourself? This will sometimes show a lack of confidence in your own decisions and beahviour.
A confident person knows that no-one is perfect and it is possible that they have made a mistake. They will be greatful that it has been pointed out so that they can do something about it. It they do not feel it justified they can calmly say that they respect the persons opinion but don't agree. A confident person realises that questions can be showing an interest and not challenging.

Are you indecisive, always needing the support of others before making a decision?
Do you always rely on what your friend thinks about something before making a decision. Would you rather put things off than decide? This can show a lack of confidence in self-trust.
Confident people feel comfortable in making a decision and standing by it.

Do you try to avoid people looking at you?
Do you feel that people are noticing you and making negative judgements about you. Do you find it difficult to start a conversation and prefer to blend into the background and be left alone? This shows a lack of confidence and self-belief.
Confident people are happy to get to know other people and interested in finding our as much as they can about them.
Body Language
People lacking in confidence often hold themselves in a very protective way, maybe with their shoulders hunched and their head hanging, arms folded, legs crossed., generally making themselves as compact as they can - Almost apologetically. This often shows a lack of confidence and a feeling of not being as good as others.
Confident people rarely do this and stand with their head high and their shoulders back. They walk with determination and leave their arms free.
About Your Confidence
Self-confidence is having enough trust in yourself to be sure that you can handle situations and tasks efficiently and effectively. It is knowing that you have the skills to approach someone socially and hold a conversation and also to know that you can meet challenges in the worksplace or at home knowing that you have the skills to deal with them. It's knowing that being yourself is good enough.

Without it you miss out on an awful lot of opportunities and the fear of trying somethinhg new means you are living a life less than you deserve.
Often managers of people find that their lack of confidence prevents fthem from managing their staff in the most effective way.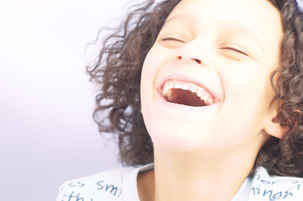 Why don't I have confidence?

Confidence and lack of confidence is not inherited. It is learned and often from a young age.
Someone who lacks confidence has usually built up some compensating resource/s like stubbornness, defensiveness, acting the clown etc. and the lack of confidence does not always seems to be generalised, there will usually be something you are confident about.
Confidence fluctuates with time. When things are going well you are likely to feel more conifident and equally when you have a problem or are under stress your confidence is likely to plummet.
Having everything you want in life or a supportive partner doesn't make you confident. You still feel there is something missing.
How to Build Confidence
Try some of these exercises:
1. You will never feel confident while you ignore your qualities and focus on the negatives about you.
Try writing down on a piece of paper all the qualities and abilities that you have, even if you don't recognise that you have any write down what other people have told you are your qualities or what they have said you are good at. If you are still struggling try asking someone you trust what they think your qualities are what they think you are good at.
Now take one of these items and make a determined effort to allow yourself to trust your judgement in that area tomorrow. That means you won't ask anyone elses opinion and you will dismiss concerns about what people think.
Build up this exercise until you are eliminating the need to ask others what they think.
2. Accept that you are not perfect and some things you do better than others. If someone offers constructive criticism accept that too. They are entitled to their opinion and they might be right. Use your list of qualities and see if what they have said rings true alongside the qualities you have highlighted. Some people might be trying to help you others maybe for some reason trying to sabotage you, especialy if they think you are gaining in conifidence. Remember - that is totally their problem - not yours.
3. The major way we learn is through making mistakes and being allowed to make mistakes so that we can have the confidence to learn from them. If we are constantly expected to be perfect then we feel trapped and vunerable, indceisive and unable to act. Don't accept the perfection that people may expect from you. Unless you have done something maliciously then every mistake is a learning opportunity.
Try signing up to my FREE trail of the change - it course. Working through the programme to help you change your thought processes and think more positively. The full email course covers 12 months and as you work through it you will find that the small changes you are making seem to be making big differences to your outlook on life.

Still need more suggestions?
Sign up for my next self-hypnosis course.
Check out some of these personal development classes and workshops
Look out to for the next weekend retreat on confidence building 'Your 7 steps to a Better Life'. Past participants have described it as a life chanigning weekend.

You may have a more fundamental Problem
You may lack self-esteem, or have an inferiority complex. This could be described as an lack of inner confidence. People who have low self-esteem or feel inferior often put on a very good mask that gives the impression that they are really confident. However, there will be one of the 7 signs giving the game away.
Dealing with these deeper issues is not something that you can usually do alone and you often need some help along the way.
I offer two ways of helping with these deep set conditions.
Hypnoanalaysis
This is a form of hypnotherapy that is able to relatively quickly break through the barriers to get to the route of the problem you are experiencing. This is a one to one personal course of therapy which can take around 6 - 10 sessions. The cost is £65 per session or you can pay £350 for up to 8 sessions. Sessions are ideal weekly and fornithgly is okay too. Ask for a free introductory consultation now and we can find out a little mroe about each other.

A hypnotherapy holiday
Have up to two sessions per day whilst enjoying the luxury of a deluxe break. Usually includes a pool and all the trimmings in a holday complex somewhere warm and sunny. Bring a friend for therapy too or just for company. Request more details here. The price is subject to season and availability.
Coaching
Coaching session can be in person, on the telephone or by email, depending on which is most convenient for you.
Select the best coaching package for you.
If you have a problem that is isolated and just just need to clarify your mind:

A 45 min session (either personally or on line) and email support for one week £65
For a more in depth problem or attitude where more session will be needed .
4 x 45 min sessions over a month plus email support for 4 weeks £260
For professionals who need business mentoring and coaching
1 session per month for 12 months plus emails support throughout. £700 or £65 per month by stadning order

Find our more about coaching here