Phobias & Fears
Fear of Flying ruins many peoples holidays!
Yet is is not neccessary.

Using Hypnotherapy and NLP I can in most cases eradicate or sufficiently alleviate the fear in just one session (two needed occasionally). The fun of your holiday starts when you are browsing the destinations and decided where you would like to go.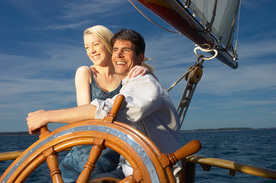 The fun starts in your mind as you imagine a period of freedom and some of the exciting or relaxing things you are going to be experiencing while you are away from your normal environment. Your fear of the flight starts as soon as you begin to imagine how you are going to get to your destination.
Phone me now to arrange your free introductory appointment

0161 764 1440 or

Dental & White Coat Phobia .....
....can be seriously damaging to your health as you avoid, until the suffering gets too bad, a visit to the dentist or to your doctor.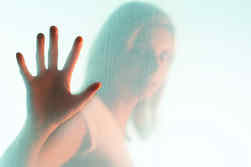 What is a phobia?
It's a irrational fear - you don't know why you can't control it, but you certainly know it's there.

People ask - 'Is a phobia real? Is it not just someone seeking attention?'

Well it may look that way, but if you are reading this then I probably don't need to tell you, that although it seems unreasonable to your logic, the fear is definitely real.
Depending on the phobia lives of whole families can be, if not ruined, certainly very restricted by the necessary avoidance techniques. Whether that be avoiding flying, avoiding walks in the countryside, avoiding going out or screaming hysterically at an unwanted insect in the home.
Phobias are complex and often have no explanation. Some phobias can be traced back to an experience in the past - like being attacked by a dog or getting lock in a cellar. However, that doesn't explain why others might have the exact same experience and not develop a phobia. more often the phobia is not linked to directly linked to any situation in the past and it is almost as though a floating fear has found something to latch on to.
You might think that because a fear is 'well-known' i.e. fear of spiders,then it is acceptable. When I ask "Any other fears?" the answer is often "No, only the usual ones." No phobia is usual or inevitable. You do not need to suffer.
What is it you want to do?
Whether taking hold of your grandchild's hand for the very first time because they are on the other side of the world, climbing a mountain, taking a swim, a simple walk in the country, going into a crowded shop, stepping out, taking the easy way to the top floor, smiling at a stranger or even feeling safe in your own home, phobias can prevent you from doing these and many other things.You can now release yourself from these unwanted fears with a suprisingly simple process that for the majority of people requires only one session.
Phone me now to arrange your free introductory appointment

0161 764 1440 or
Book here
(book an initial consultation for £10 and providing your turn up for the appointment you get it backas a discount from your therapy fees or as a voucher for £12 in the shop)

The Good News!
You can break free!
The good news is that through your phobia you have proved yourself very successful at learning to act on your thoughts. You think you will be scared and you then act on it.

It is very easy for a skilled NLP practitioner to transform that learned reaction to a more positive outcome. Great news is that for most people, it usually takes only one session. Just to put your mind at ease, you will not be subjected to methods where you have to face your fear. This is an internal process that changes the way you think.
The process of breaking free involves. in most cases, just one session of NLP, which I generally combine with hypnotherapy for a deeper penetration into the subconscious.
Phone me now to arrange your free introductory appointment

0161 764 1440 or

email [email protected]
What's involved?
The session will begin with a detailed case history and discussion. This is the most important part of the session and can take some time. This discussion allows be to gain an insight into your phobia and tailor the session to your exact requirements and that is why is usually one needs one session. Each session is bespoke - I do not read from scripts or give you impersonal 'off the rail' sessions.
In some cases I may advise that you would benefit from two sessions and in rare cases, typically where you have several phobias or acute anxiety, I could advise a different approach which I would fully discuss with you before embarking upon the session.
Phone me now to arrange your free introductory appointment

0161 764 1440 or

email [email protected]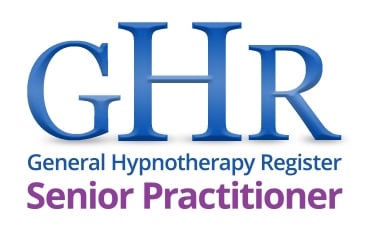 Download your handy leaflets here dental phobia General phobia
Some anecdotes
I have helped people suffering from a wide range of fears the most unusual was probably on Nixxies show on Galaxy Radio where I was presented with a fear of heights, a fear of oranges and a fear of very small people!
The height is not an unusual fear and the session I conducted meant that, Irish Allan, the co-presenter could successfully go onto the roof of Debenhams (which was the target) but he went even further than that and climbed the static ladders on the roof top.
Another co-presenter, Lindsay, was the one with the fear of oranges. She was so frightened of them that if any were put in her basket in the supermarket she would not buy any of the food that had been close to them. Lindsay was able to hold an orange after the session although I think she may have needed a further session to actually eat or peel one.
The listener who was frightened of very small people obviously heard how small I am (ha) and chickened out! Seriously I think they were more frightened of what I was gong to make them do.
One client that always sticks in my mind is a girl who was petrified of flying and was hysterical just telling me about it. She desparately wanted to see Michael Jackson in concert in New York.She flew home the day before 9/11and I was so glad that she sent me a postcard thanking me when she got back as I wasn't sure of the date of her return. I thought in that case she might have been better off sticking with the phobia for a while!
Fear of flying is one of the most common phobias and I have helped lots of people to enjoy their holidays but the most rewarding for me has to me the grandmother who wanted to fly to Australia to see her Grandchildren and hearing about the phone calls where the 12 year old Grandchild had said 'You're never going to come, are you Grandma?' was especially poignant. It was lovely to get that postcard from the Gold Coast in Australia.
Dental phobia is one of the most consequentially serious phobias as it really can have life threatening effect. Your teeth and gum health has a direct influence on your heart. Several clients have told me that their dentist has asked for my number as they notice the complete change in their patient and ask how it's come about. I have dentists referring from a wide area.
Some feedback comments:
"I arrived safely and thoroughly enjoyed the flight - thanks". L.A.Leeds
".... my dentist was amazed and wants your number." C. S. Bolton
" .. had a great flight. Thanks. My friend wants to see you about her phobia." L.N. Rawtenstall
" .. gave a confident talk and felt good - no fears. I can say I actually enjoyed the experience." D. B. Burnley
"Can I have your address, I am going to send you a postcard from a long way away." E. S. Nantwich
"I went to the dentist and had no fear. I still got a dry mouth, but the fear didn't come with it. Thanks." DM Truro
"It's great, I don't have to go running to my neighbour everytime I see a spider and my kids are not picking up the fear from me." E. T. Bury
80% of my clients come through referrals and recommendations and I do very little advertising.
Phone me now to arrange your free introductory appointment

0161 764 1440 or

email [email protected]
---
#What's in a name -absolutely nothing and there are phobias so obscure that they have no name. Try this quiz
You probably know what arachnophobia is - but do you know what some of the more unusual ones are e.g. Phagophobia (hint: it's not a fear of cigarettes). Try the quiz below to see how many you can guess. Then click onto the answer page at the end of the quiz for a list of many well-known and lesser known phobias: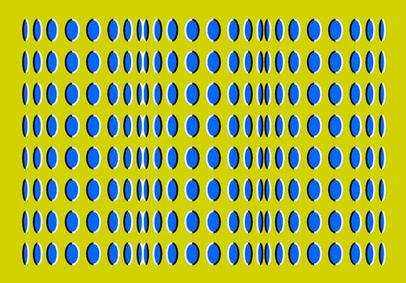 1. Arachnophobia
2. Phagophobia
3. Bathmophobia
4.Scolionophobia
5. Zelophobia
6. Ranidaphobia
7.Verminophobia
8. Trypanophobia
9. Snakephobia
10. Pteromerhanophobia
Click here for answers and list of phobias