About Andrea Lowe
Hello,

I thought I would tell you a little something about myself and my approach to my therapy practise.

I am committed to using my best efforts to understand what you need from me that will enable you to feel better about yourself and allow you to enjoy your life to the full. Then I am committed to working with you to help you set you free from the unwanted restrictions that are sabotaging your happiness.

Any hypnotherapy or coaching practise is only as good as the therapist carrying it out . There really is no standard method, so you should feel comfortable with whoever you choose for your therapist. It is important that you they have shown you that they understand where you are coming from so that you can form a relationship of trust with them. And whatever anyone says, it is, or should be a very personalised service, individualised to suit your needs. With that in mind I positively encourage you to come along and meet me before making a decision about the therapy.

If you're searching for the cheapest therapist around, then I can help you out by telling you that is not me.

However, if you are looking for the best therapy you can get, then it is worth having a chat on the telphone and/or making an appointment for your free no-obligation introductory session. I can promise you that no matter what the problem, your needs will be addressed individually and I certainly never work from 'off the peg' scripts.

A bit about my background:
I have, for several years, been offering solutions for emotional problems, smoking, fears and phobias and unwanted habits to clients throughout the UK. I currently co-run the Mind & Body Centre, in Bury Town Centre, I have been working from centres throughout the North since 1993 so have many years experience of setting people free from limiting emotions.

I provide businesses and individuals with a professional caring service and operate from dedicated surgery within the therapy centre. My expertise ensures clients live a healthier and happier lifestyle. My aim, is to to improve clients experiences of life.

I offer Hypnotherapy, NLP, Hypnoanalysis, Success Coaching and Colour Therapy. This includes Smoking Cessation, Weight Loss, Phobia and Anxiety therapies. I often combine therapies where I feel it is in the best interests of my client and am committed to delivering my therapy with a professionalism gained through years of experience. Appointments are available daytime, evening and weekends. I tailors sessions to suit individual needs and improve quality of life and each session is bespoke to the individual and I never read from 'off the peg' scripts.

I have a friendly, supportive and down to earth approach to my work and will do my best to make clients feel at ease.

Smoking Cessation
I also train other therapist in Smoking Cessation up and down the country. and have worked with the NHS training smoking cessation advisors.
Supervision
I am a clinical supervisor and have also completed an advanced hypnoanalysis course in order to be able to offer training therapy to new therapists.
GP Surgeries
I have worked within several GP practices over the years:

Dr. Greenwood in Stackstead, where I was funded by Burnley NHS
Dr. Taylor in Heywood, where I was invited to work privately from his surgery.
Dr. Demitrio, Huntley Mount, as part of a project
Peel health Centre, as part of a project

I have been involved in a 3 year pilot project to introduce complementary therapies into the doctors surgery. This was funded by the National Lottery.

Andrea Lowe Hypnotherapy has an expanding customer base, located throughout the UK, including several local companies.

I have had contracts with Bradford and Oldham Social Services and anumber of Independant Fostering agencies..

Coaching
My Success Coaching is often conducted by telephone as clients are far and wide Although not exclusive to, it is often managers and those with stressful positions with big burdens of responsibilities that use this service.

Colour therapy
I also offer Colour Therapy and a mini on-line version for help with one off problems
Mentoring
One of the most difficult jobs you can have is as a manager. One of the worst is middle management, where you are literally trapped between what your managers are expecting from you and from your staff and the support your staff expect from you in responce to your managers. If is often a job where you are promoted with a good knowledge of the work but lquickly see your role change from using your knowlede base to learning to balance and jugle . Another tough area is the self employed who has been successful enough to employ a small worksforce.
In both these cases manaing people is often not what you are good at, doing the job that got you where you are is your skill. It might go very well as long as you are dealin with reasonable and cooperative people. However, when you get a number of people with different personalities, aspirations, fears, beliefs, attitudes, standards etc etc then you start to get unrest, conflict, feelings of insecurity, unfairness and the rest which eventually will start to effect work output and all this is simmering under the surface leaving you blissfully unaware, wonderin why people seem uncooperative or lazy. If you try to address it, then you get the melting pot of emotions poured over you and you become disliked - so who gets the brunt of it. Why yes it's the person in charge - you. Before long you find that those people who you used to be friendly with are now uncooperative, awkward and making your life a misery. You find yourself spending more time worrying about having to deal with your staff or trying to ignore them and settling for shoddy work. You feel as though your staff are in charge of you and are hodling a gun to your head. If you are self-employed you have allowed yourself to become so dependant on then and possible devise their own systems so that you wouldn't know what to do if they left you. As a middle manager you have the union, complaints procedures, legal implications and mass walk out hanging over your head. You thought you were in charge - it certainly doesn't feel that way.
Of course all this is the worst possible scenario and hopefuly most people recognise that they need to do something about it before it gets this bad.
There are many ways in which I can help to make your life a little smoother and help you to gain that confident control that you aspire to. By helping you to see the situation from an outside perspective can help. Understanding people can also empower you.
Just having someone impartial that you can talk things through with is initialy a relief. However taking it forward a weekly and eventually monthly meeting or phone call with support at the end of a phone if and when you need it can free up the time you used to spend worrying, give you more time to do your job and more time to enjoy your free time.
A confident and successful manager all round. Give me a call to discuss what you would like to achieve.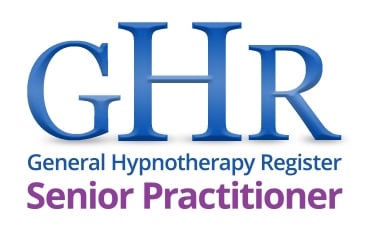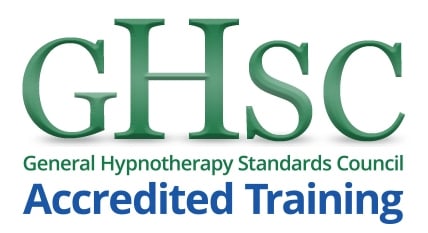 Search Engine Optimization and SEO Tools