Hypnotherapy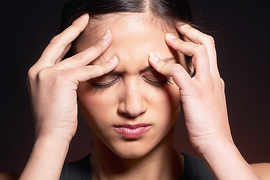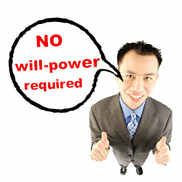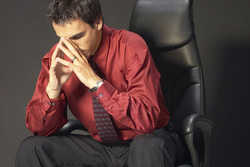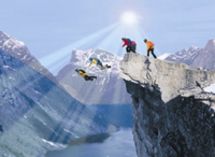 Hypnotherapy can help to change your mind!


Whether that is a simple change such as getting over lack of confidence about flying, stopping smoking etc. or a more complex change like getting rid of anxiety or having more confidence in yourself or being more decisive. The therapy depends upon the condition, as do the number of sessions you will need.
Hypnotherapy is not about being put into a 'trance' and giving up control. Hypnotherapy involves entering into a very relaxed state during which you are aware of what is going on around you. Under therapeutic hypnosis you cannot be made to do anything you do not want to do.
I encourage you to take up my offer of a no obligation initial consultation. Book here
See my facebook page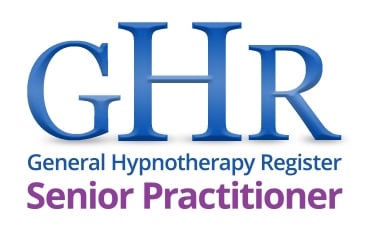 Click here for details of my Training Courses in Clinical Hypnotherapy
Some feedback
Everybody's doing it - see what some famour people have to say about hypnosis and how they describe the experience.
Conditions that I have helped with hypnotherapy include:

Eating disorders
Tinitus
Pregnancy & childbirth
Hair Pulling
Weight Management
Comfort Eating
Stress
Work Related Stress
Relationship problems
Anger




Inspiring Articles
Whatever the problem it is always worth ringing me to discuss the waysthat hypnotherapy, hypnoanalysis or coaching could help.
I work from
Mind & Body Natural Health Centre,
52 Bolton Street,
Bury,
BL9 0LL
where I also offer Hypnotherapy Practitioner Training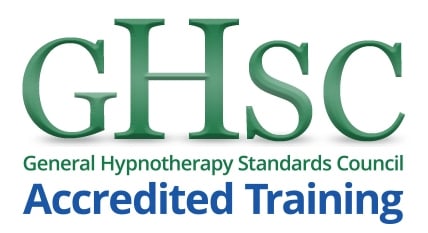 Interested in learning more about hypnotherapy training?
Phone me now to arrange a free informal chat with no obligation.
Pause for thought: A disturbed mind is like a bad neighbour, never to be visited alone!
Andrea was recommended to me by a friend who had been to see her for Hypnotherapy with a great deal of success.
After a few sessions I was able to realise and overcome problems I have been struggling with for years and the emotional baggage I'd been carrying around with me all that time seemed to suddenly fall away. J.V.

I can't recommend or thank Andrea enough. I wish I had been to see her years ago!.
Thank you Andrea.

As always a visit to see you has meant that life is once again, much calmer. M.J.

Andrea helped me when I was going through a number of anxiety related issues, back between 1998-2000.

I am so glad to see she still practises as she worked very patiently with me. I still use a number of the techniques she taught me to calm my day to day stresses.

Andrea - I moved out of the school and now have a job in education elsewhere. Your confidence in me, gave me confidence in myself. Thank you for those hours of support I spent (mentally) in the "green room with the gold bed" - I still go there occasionally :)

I have had several therapies at the centre which have all been enjoyable and therapeutic.M.D.
However I must say that hypnotherapy with Andrea was the begining of the end in terms of negative behaviours and thought processes I had learned. Via a relaxing, calming and safe environment I was able to address some issues that had been detrimental to my life which also impacted upon my family.

I cannot thank Andrea enough as she is avaialble for a chat and cuppa [herbal] when I drop in. Barry is also very welcoming as are all the therapists.

I highly recommend the centre and would advise anyone thinking of a therapy to go along and have a chat.

Thanks
I have had hypnotherapy with Andrea Lowe to help me deal with anxiety attacks that were becoming increasingly debilitating, I have never looked back from these sessions. If I had not been to see Andrea I know my life would be very different, probably a never ending cycle of antidepressants and other types of medication. There was no magic cure but wise guidance and definitely a magic touch, changed my life! Highly recommended.
Book an initial consultation now and find out how I can help you. It's FREE
Jennifer Saunders uses Hypnotherapy to help finish script
Supermodel Kate Moss gets Hypnotherapy for pregnancy
Supermodel Kate Moss has hired a hypnotherapist to help her stop smoking and drinking in a bid to become pregnant.

The Croydon-born star is keen to have her first baby with musician boyfriend Jamie Hince, The Sun reports.

"Kate is aware that she smokes heavily and probably drinks a little too much. So she has been to see a Harley Street therapist to help her break those habits," a source tells the UK newspaper.
"Jamie is keen to start a family and Kate knows that it would be wise to try to conquer her vices before she gets pregnant again.

"She's really been enjoying her sessions and has already begun to see the benefits." Her daughter Lila has been hinting that she wants a sibling and Jamie has made it clear that he'd love to be a dad.

"Now Kate is coming round to the idea of having another child and the first step on the process is to cut out her bad habits."
Fergie (Black Eye Peas' singer) loves hypnotherapy!

"I do hypnotherapy, which is a really big thing in my life. It works well with me because you go back into your subconscious and there are positive suggestions that are said to you. It really works for me."
Singer Fergie has turned to hypnotherapy in order to deal with her meth cravings.
Fergie says that, even though she hasn't taken dope since she was a kid, she still needs treatment.
"It wasn't a quick fix, it was years of work and it's continual. You don't go in and out of rehab and then you're done. I constantly work at things.
The Black Eyed Peas singer turned to a hypnotherapist to get her life back on track after becoming addicted to crystal meth. The singer, real name Stacy Ferguson, decided to seek help after spiraling out of control.
She explains, "I started going a little nuts and hit rock bottom. I called my mom and told her I had been doing crystal meth for a year and I moved back into my old bedroom as a 25-year-old. I had a collection agencies after me - I had spent all my money."
The singer decided to seek treatment and found hypnotherapy helped her recover from her addiction.
Britain's Prince Harry to use hypnotherapy to stop smoking
Britain's Prince Harry has turned to hypnotherapy to help him give up his addiction to cigarettes.

Britain's Prince Harry has turned to a TV hypnotist to help him give up cigarettes in a bid to kick the unhealthy habit.

Prince Harry, who was reported to be smoking up to 20 cigarettes a day, desperately wants to give up smoking after he began smoking due to stress of his Royal Air Force and Helicopter Training Course.

A source told Britain's News of the World newspaper: "He has been feeling the pressure, and as a result he has turned back to cigarettes.

"Harry knows that it doesn't look good to younger people who look up to him. He is really trying to quit."
Mandy Moore hypnotized!
Mandy Moore was so nervous about premiering tunes from her newest album she underwent hypnosis to help her cope.
The singer/actress' release Amanda Leigh hit U.S. shelves on Sunday and the star marked the launch by playing an intimate gig for 280 lucky fans in Los Angeles the night before.
But Moore was so terrified about taking to the stage she sought the help of a hypnotherapist before the show.
She told the crowd, "It is the most bizarre situation you can imagine. It's almost like therapy."
Eva Mendes helped by hypnotherapy


Actress/model Eva Mendes had to have hypnotherapy to overcome her arachnophobia - an irrational fear of spiders - which started when she was a child.


"There was no swaying clock or anything like that (...) I do not know what she did but it really helped because now I will see one and I will be cool with it."
Lily Allen:"hypnosis helped me lose weight"
Lily Allen has something to smile about. She has been flaunting her newly svelte figure all over Paris fashion week. So how did the British songbird drop from a 12 to an 8? Hypnosis.
Allen slimmed down with the help of Susan Hepburn, an accredited hypnotherapist and psychotherapist who charges approximately $600 an hour to implant subconscious messages into clients' minds reminding them to stop eating when they feel full. According to the Daily Mail, Hepburn also teaches clients to associate healthy activities, such as working out in the gym, with happiness.
"After the hypnotism, I want to go to the gym every day, otherwise I feel really bad," Allen, 22, said. "I just want to get more toned and healthy. I'm really good about everything at the moment -- I've never been happier."
Allen's self-confidence certainly has increased since last spring. In May, the "Smile" singer posted a melancholy blog post on her MySpace page in which she blogged about her body image issues.
"I used to pride myself on being strong minded and not being some stupid girl obsessed with the way I look," she wrote. "I felt like it didn't matter if I was a bit chubby cause I'm not a model, I'm a singer. I'm afraid I am not strong and have fallen victim to the evil machine. I write to you in a sea of tears from my hotel bed in Seattle, I have spent the past hour researching gastric bypass surgery, and laser lipo suction."
Source:
http://www.chinadaily.com.cn/entertainment/2007-10/09/content_6160937.htm
Orlando Bloom was so hooked on chocolate as a child, his mother called in a hypnotist to help him shape up.
Sarah Ferguson

, Duchess of York

Sophie Dahl

(model)

Geri Halliwell

(singer)

Chuck Clausen

(former coach of the Philadelphia Eagles)
All of the above used hypnosis for weight loss problems
Britain's Got Talent contestants using hypnosis
Singing pizza delivery man Jamie Pugh plans to use hypnosis to conquer his nerves after crashing out of Britain's Got Talent.
Jamie, 38, reckons if he can come to terms with the jitters he can make it as a professional singer. He said: "I woke up this morning with fire in my belly and I really want a singing career now.
"But first I must find out what is making me so nervous when I sing. I'm hoping hypnosis will provide the answer."
Mel B is getting hypnosis!
Mel B has revealed she is getting hypnosis to battle her nerves over her new stage show.
Mel is set to appear in Peepshow, her new Vegas act, but has said she's having hypnosis to help overcome her stage fright.
The former Spice Girl told Closer magazine: "I'm getting hypnosis. I'm seeing a guy called Anthony Cool, who performs a show at Vegas too. I'm doing this just in case I get any last-minute nerves - you know, in case I can't remember the lyrics or the moves. He's going to hypnotise me as soon as I get there."
Mel always has her husband Stephen Belafonte on hand to lend her support and handle the business side of things. She said: "With everything I do, I make sure I understand the contracts. In the old days in the Spice Girls, Victoria was the businesswoman. She explained it to us all. And now I have my husband who does all that and makes sure everything's sorted.
"I love him being involved in my work life. Why would I want a manager that I'd have to give 20 per cent of everything I earn to? I don't have to give Stephen anything - he gets me!"
Source:
http://www.thisisbristol.co.uk/wdp/entertainment/Mel-B-getting-hypnosis/article-759797-detail/article.html
Actor Kevin Costner flew his personal hypnotist to Hawaii to cure his sea sickness during the making of the film "Waterworld", and Jack Nicklaus claims that his success is entirely due to practicing concentration and visualization. Sylvester Stallone finally got the courage to submit his "Rocky" script to a major Hollywood producer after using hypnosis, and would listen to a specially made subconscious motivational tape while on location.
Jimmy Connors used hypnosis to win the U.S. Open Championship and Tiger Woods uses his mental coach to hypnotize him to block out distractions and focus on the game.
Carl Jung and Sigmund Freud developed modern psychiatry as a result of learning about and practicing hypnosis.
Mozart (1756-91) apparently composed the famous opera "Cosi fan tutte" while hypnotized.
Albert Einstein (1879-1955) physicist – was known to have his hypnosis sessions every afternoon. His theory of
relativity came to him during one of these sessions. He also used trance states to develop his ideas.
Jimmy Connors is said to have used hypnosis techniques to practice his winning strokes prior to the US Open
Championship.
Kevin McBride, the celebrated Irish heavyweight boxing champion summons his hypnotist before every game, to get
into the right frame of mind.
Championship golfer Jack Niklaus lauded hypnotherapy and visualization techniques as the sole reason for his improved
concentration.
Lord Tennyson Alfred (1809-92) wrote complete poems while hypnotized.
Rachmaninov (1873-1943) reputedly composed one of his concertos following a post-hypnotic suggestion
Jackie Kennedy Onassis used hypnotherapy to relive and let go of tragic events in her life.
Sir Winston Churchi
ll
(1874-1965) politician used post-hypnotic suggestions in order to stay awake all night and
avoid tiredness during W.W.II.
Jessica Alba, pregnant with her second child uses hypnosis to help with childbirth.
Bruce Willis – Walter Bruce Willis (born March 19, 1955) is a German-born American actor and singer. He came to fame in the late 1980s and has since retained a career as both a Hollywood leading man and a supporting actor. Being the leading actor in some of the greatest action movies Bruce Willis has had stuttering problems throughout his youth and was always scared it would affect his acting career. Fortunately he successfully overcame it.
Tiger Woods – Tiger Woods (born Eldrick Tiger Woods, December 30, 1975) is an American professional golfer whose achievements to date rank him among the most successful golfers of all time. Tiger Woods had stuttering problems at childhood but he overcame it through hard work and practice. He admitted doing everything possible to conquer his speech disorder including talking to his dog until he would fall asleep.
Julia Roberts – Academy Award-winning actress. Julia Fiona Roberts (born October 28, 1967) is an Academy Award winning American film actress and former fashion model. Roberts has become the highest paid actress in the world, topping the annual power list of top earning female stars for four consecutive years. Julia Roberts admitted the fact that she stuttered when she was younger, but she now speaks fluidly and is a respected actress.
Mel Tillis
– (born Lonnie Melvin Tillis August 8, 1932) is an American country music singer and songwriter. He was inducted into the Country Music Hall of Fame and received the lifetime achievement award in 2007. He has also been inducted into the Grand Ole Opry. Tillis and his band, the Statesiders, released such hits as ?I Ain?t Never,? ?Good Woman Blues,? and ?I Believe in You.? His stutter developed during his childhood, a result of a bout of malaria.
Anthony Quinn – (April 21, 1915 ? June 3, 2001) Anthony Quinn launched his career by making several movies in 1936, the older he got the more successful his movies turned to be. He has taken many macho roles and has played in movies of all sorts. Anthony Quinn was a good actor and an accomplished artist, often working on paintings and sculptures finding his inspiration from the most simple things.